Carrera Cup Australia
Round 8 @Surfers Paradise
Matt Campbell and McElrea Racing were very much looking forward to the final round at our 'home track' Surfers Paradise on the Gold Coast. The weather is warm and there is always plenty to look at!
The team has a love/ hate relationship with the Surfers Paradise street circuit, losing the lead of the drivers championship there in 2011 and 2014, but on the bright side Matt Campbell jumped from 5th to 3rd in last years championship after a superb weekend.
Matt was planning to seal the 2016 Pro Championship and we also had a healthy lead in the 'Teams Championship' going into the final round of 2016.
Porsche Carrera Cup 'Pro Class' 1st, 1st, 3rd
Matt was able to claim a record breaking seventh straight pole of the season.
At the start of race one he got a good start and gradually pulled a handy lead over Michael Almond. This win was crucial as it gave him an unbeatable lead in the Championship with two races remaining.
In race two Matt got a great start and like race 1 he delivered a faultless performance and was able to pull another handy lead and take the win over Alex Davison. He also captured the fastest lap of the race.
In race 3 Matt was beaten off the line by Alex Davison and Michael Almond who both snuck past at turn 1. While he tried everything he could to pass an inspired Almond, he couldn't risk damage which would have cost him the round win. Two wins and a third was enough to win the round and to top-off an extraordinary season.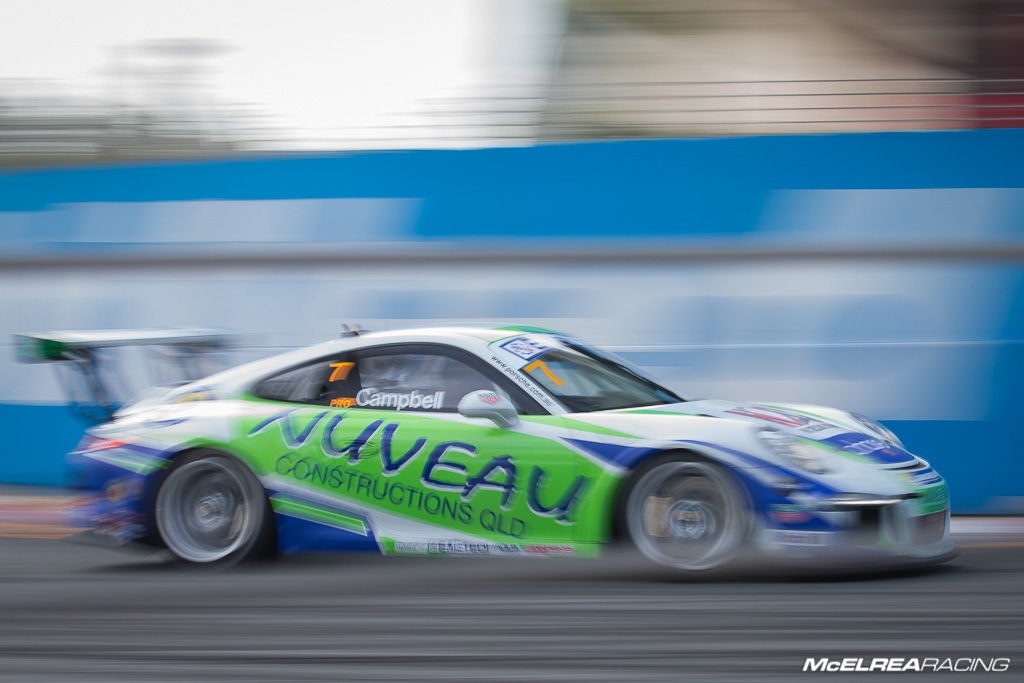 Summary
Well, that's a wrap!
Matt is the 2016 Australian Porsche Carrera Cup Champion and McElrea Racing is the 2016 Teams Champion! Matt also picked up a new TAG Heuer watch for the most 'fastest race laps' during the season.
MR drivers have finished in the top three of the Drivers Championship every year since 2011, so it was particularly rewarding to win the Championship with a driver we introduced to Porsche racing and developed over the past 3 years.
Thanks to Darin Mandy from Digital Realism for some of the great action photography.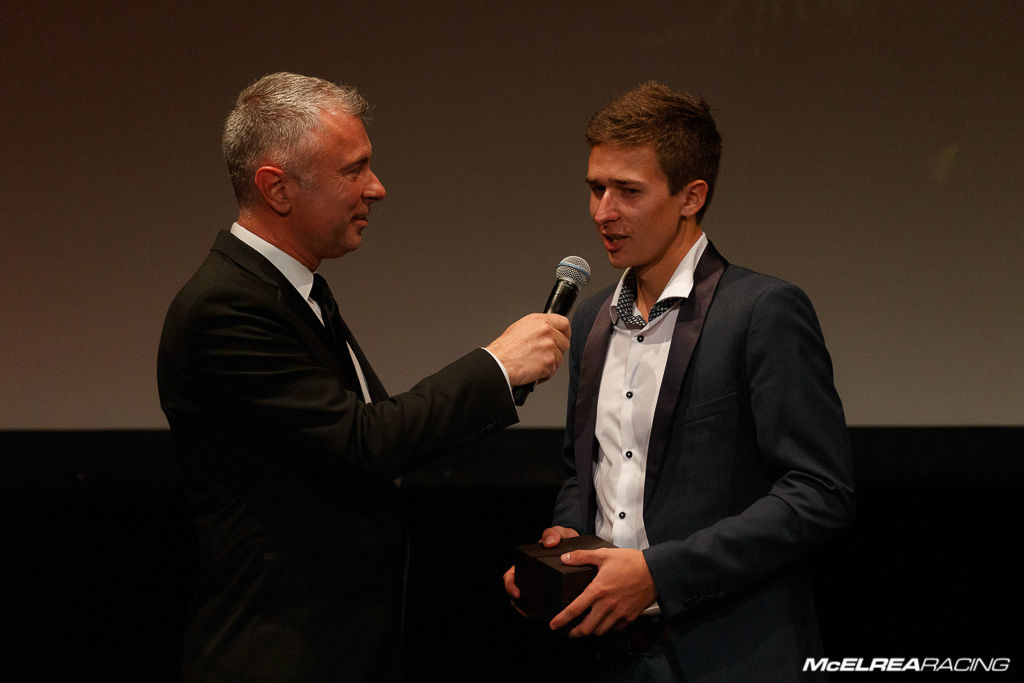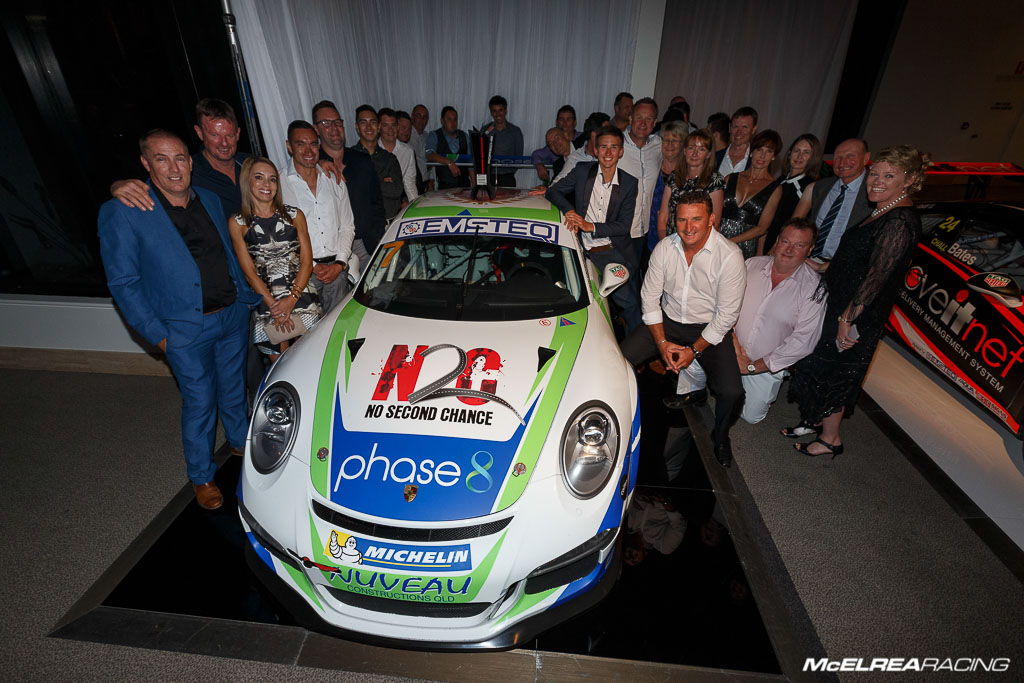 Originally published on mcelrearacing.com