2017 Bathurst 12HR
Pro Am Champions
Ice Break/ Virgin Australia Race Report
It was good to be back into it after a great Christmas break and we were all looking forward to going racing for the first time in 2017.
After running a Porsche for David Calvert-Jones (CJ) in 2013, 2014 and 2015 and Tony Walls in the Objective McLaren in 2016 we were looking forward to getting back to "The Mountain" again.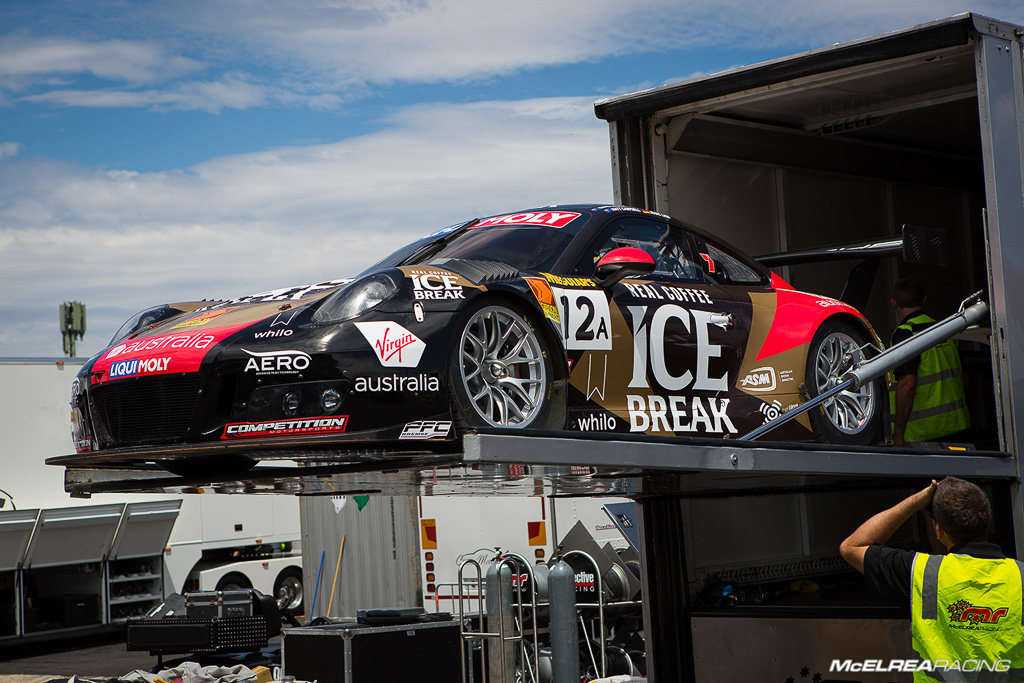 For 2017 the driver line-up was CJ, Pat Long, Marc Lieb and Matt Campbell in the Ice Break/ Virgin Australia Porsche.
Needless to say team manager 'Lethal Leigh' Geyer started planning for this campaign over 6 months ago so we went back to 'the mountain' feeling confident that we were as well prepared as we could possibly be.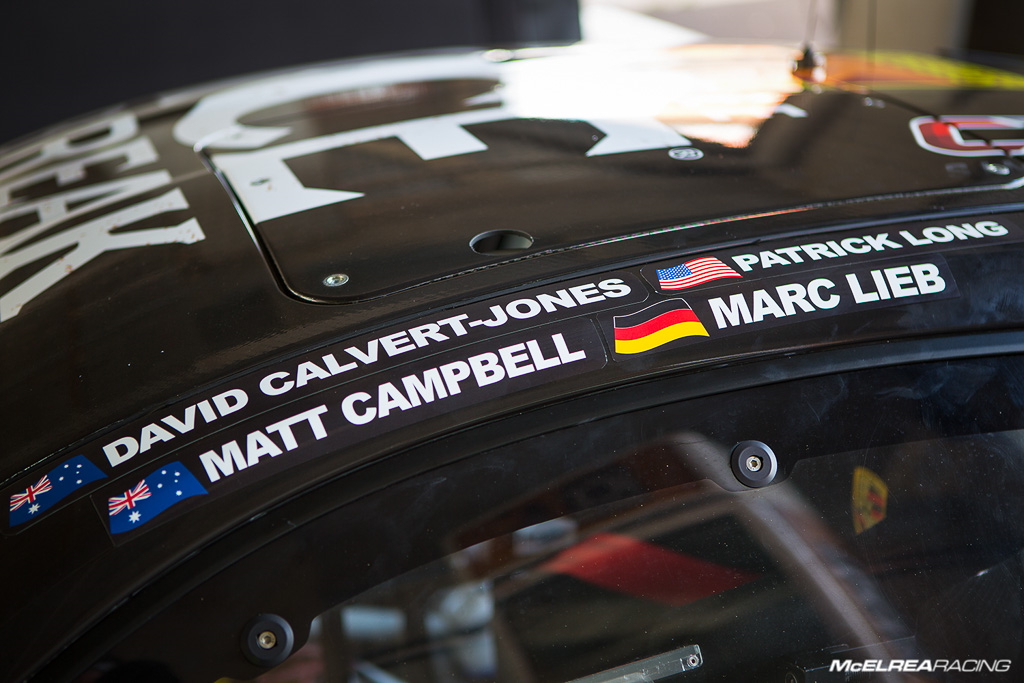 Despite it being a last minute decision to join the Porsche driver line up, it was nice for MR to run Matt Campbell one last time, and only a few days before he heads off on his European adventure!
The Ice Break/ Virgin Australia Porsche entry was supported by international Porsche racing specialists Stefan Pfeiffer and Andrew Gregory and was prepped in America by Bob Faieta of Competition Motorsports.
Matt Campbell impressively qualified the Ice Break/ Virgin Australia Porsche 8th in the top 10 shootout.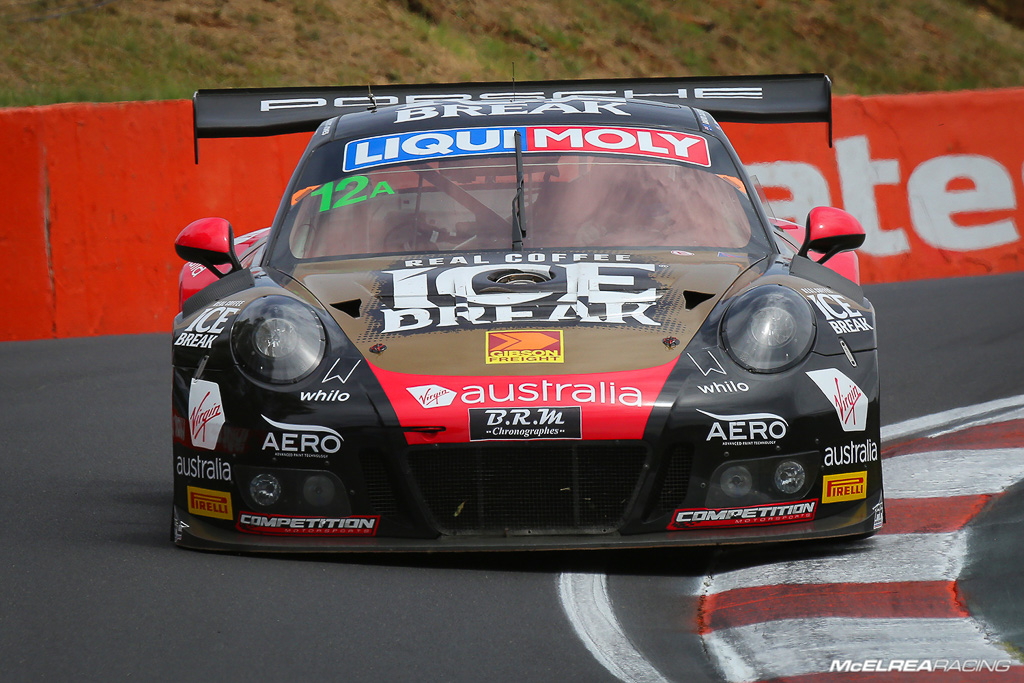 We survived the first hour starting in pitch dark at 5.45 am.
Marc Lieb took over and completed a faultless double stint running around 6th but most crucially, on the lead lap before handing over to fellow Porsche works driver Pat Long.
Just before the halfway mark, Pat handed the Ice Break/ Virgin Australia Porsche back to Marc who consolidated our position in 3rd outright and 1st in class and just let the laps tick by.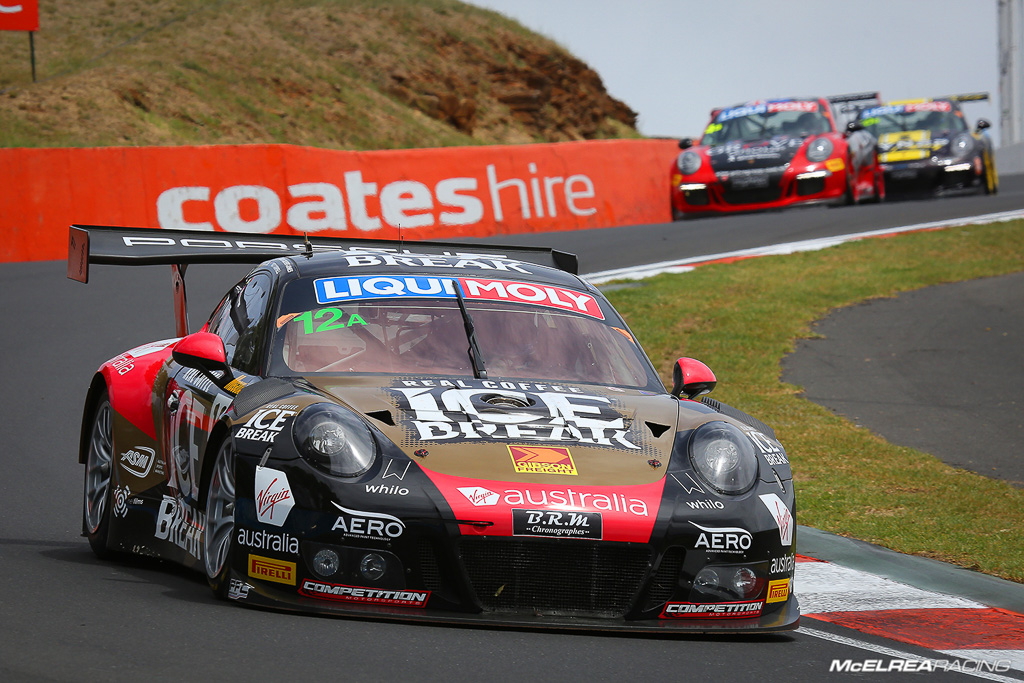 After 10 hours of racing Marc took over from Pat for his last stint and continued to circulate 3rd outright and in the lead of Pro Am by 1 minute 20 secs. With 80 minutes remaining Marc handed over to Matt for the final crucial stint.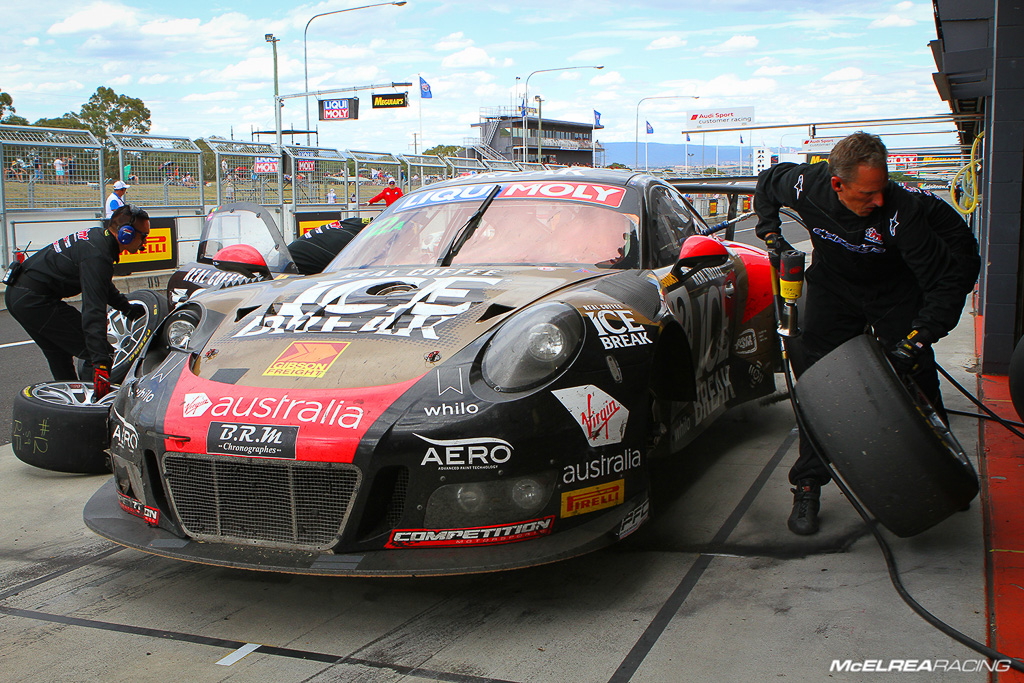 We decided to double stint the last set of tyres, which was going to make Matt's job of maintaining good pace harder, but saved 20 seconds in the last pitstop, allowing us to manage a 30-35 second lead to the charging Bentley behind.
Matt had a heart stopping moment in turn one after slipping off the brake pedal, clipping the back of a Lambo and running up the escape road, then earning himself a drive through penalty.
Despite these dramas, we were still holding the lead of the Pro Am class and running a comfortable third outright until Van Gisbergen made a mistake and crashed out of the race handing us second place on the podium along with the Pro Am win!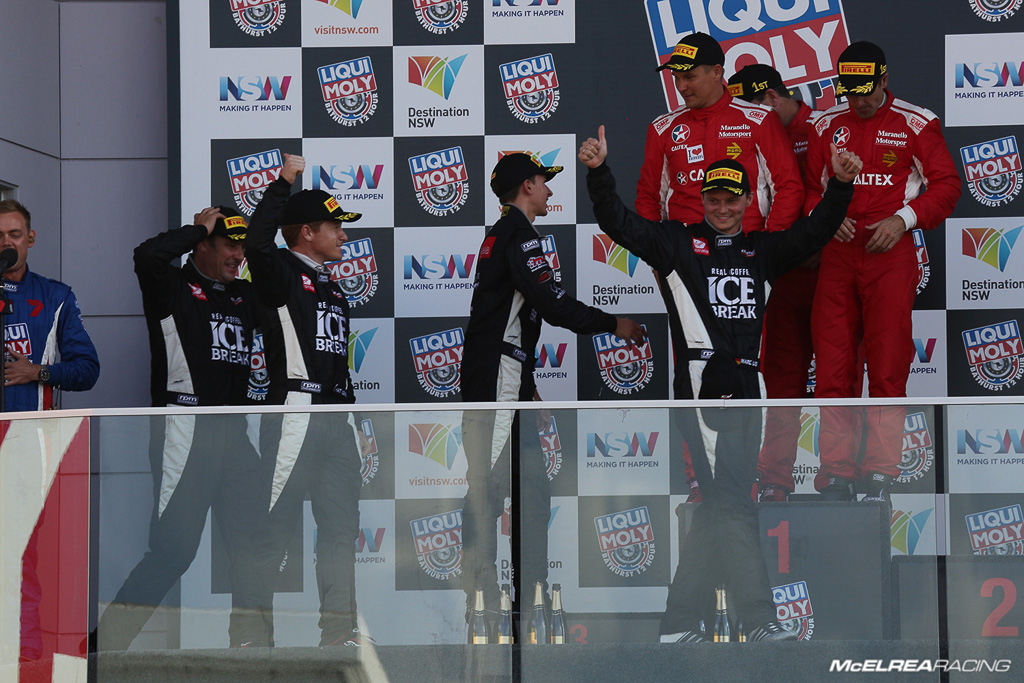 Summary
Congratulations to CJ, Pat, Marc and Matt on their Pro Am win. We are thrilled to help deliver CJ the win after being a loyal customer since 2013. It was also pretty cool having Mark Webber hanging out in our garage catching up with fellow factory Porsche drivers Marc Lieb and Pat Long as well as his mentoring role with Matt.
Thanks to Darin Mandy from Digital Realism for the great shots.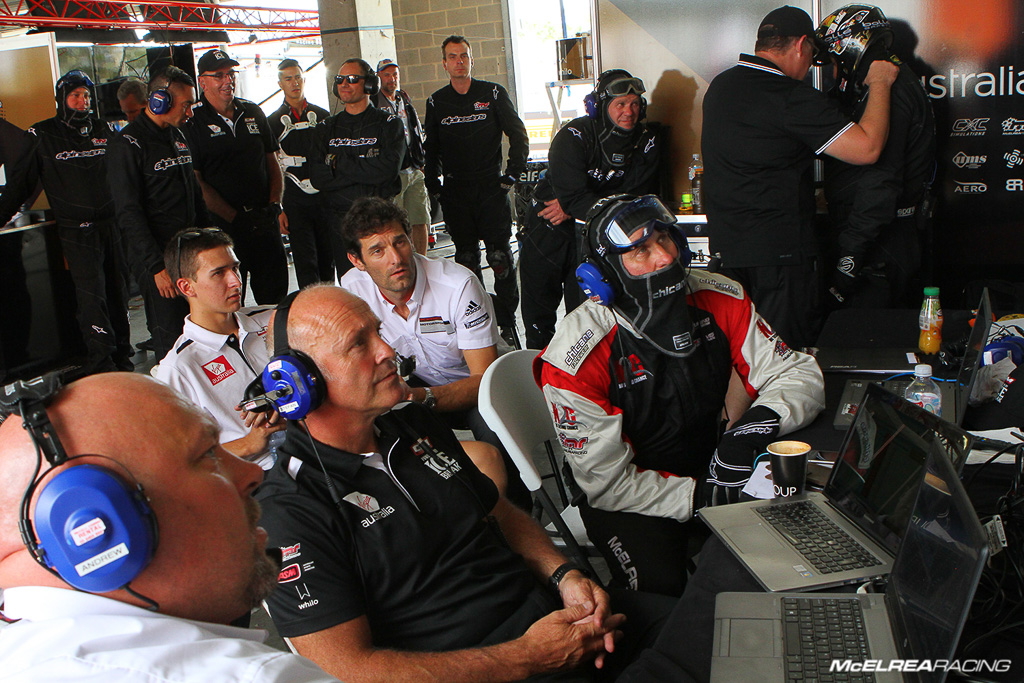 Originally published on mcelrearacing.com